Hopefully your business has not suffered losses as a result of Hurricane Ida. If it has, however, it is important to understand what insurance may be available to cover both physical damage and business income losses.
Standard form commercial property insurance policies provide various types of coverages. Primarily, the policies cover two categories: buildings (also called real property) and business personal property (BPP). If you own the building in which your business operates, then the policy likely covers damages to both the building and the BPP it contains. If you rent or lease your building, then your policy likely will cover only BPP. Building coverage also typically includes machines and equipment that are permanently installed, such as furnaces, boilers and air conditioning equipment. Building coverage usually also extends to fixtures permanently attached to the building, floor coverings, and appliances like refrigerators and dishwashers. BPP typically includes all personal property owned and used by your insured business that is not specifically excluded.
There are various standard forms used by insurers in commercial property insurance packages. Each policy is comprised of its own unique assemblage of forms and endorsements which together, subject to their specific terms, provisions, limitations, and exclusions, delineate the specific scope of the agreement to extend coverage to potential losses. Most policies include a fixed deductible per "occurrence" or per "location"; however, many property policies have a percentage deductible triggered in the event of a windstorm or named storm.
Depending on the constitution of your property policy, "additional coverages" may include debris removal, fire department service charges, and pollution cleanup and removal. Your policy's "coverage extensions" may include coverage for loss to the personal property of employees or others in your care, custody or control, lost or damaged valuable papers and records (including electronic records), signs, outdoor landscaping, and even BPP that is temporarily at a location you do not own, lease or operate (such as a customer's location). Various policy endorsements which are specific to your type of business may also be a part of your policy and may cover other risks and/or specifically exclude some coverages or perils. Some policies may include coverage for losses resulting from off-premises power or water failure, spoilage caused to perishable stock, and loss of leasehold interest.
Each policy should be reviewed carefully for a determination of coverage in light of the facts affecting the business on a case-by-case basis. Proving losses can be complex and often is a place for disagreement between the policyholder and the insurer, especially valuation of business income losses.
Insurance for business income losses is a very important coverage contained in many commercial property policies. If purchased with commercial property insurance, typical business income or business interruption coverage forms, together with the specific "cause of loss" form (be it the basic, broad or special cause of loss form), determine whether or to what extent business income coverage will be available. There are business income coverage forms both with and without "extra expense" coverage. Generally, business income coverage is for loss of income suffered by a business when damage to its premises due to a covered cause of loss causes a slowdown or suspension of its operations. "Extra expense" coverage is for the necessary expenses the business incurs during the period of repair that the business would not have incurred if there had not been direct physical loss or property damage. Some insurers provide stand-alone coverage solely for additional extra expense incurred either to avoid or minimize business interruption if the insured cannot continue operations or does so at a different location. The interplay between the policy package's business income coverage form and the cause of loss form is important. Sufficient documentation is critical to proving lost income due to business interruption.
There also may be business interruption coverage under a "civil authority" provision in your company's property policy. If civil authority coverage is included in the property policy, it is an extension of business income (and extra expense) coverage to losses that a business incurs because a civil authority has prohibited access to the insured premises. Typically, civil authority insurance agreements require, subject to their specific terms, provisions, limitations, and exclusions, that the civil action must occur because a covered cause of loss has caused direct physical loss or damage to property elsewhere—i.e., not the insured property. Typically, if the coverage is triggered, there is a delineated waiting period after which the coverage applies for an agreed period of time. Typically, there is no waiting period for extra expense coverage.
Most commercial property insurance policies exclude from coverage losses caused by flooding; although coverage for flood losses may be added by endorsement in some property policies. If there is no flood endorsement, you should look to your separate flood policy to insure your business against damages and losses from floodwater. Standard flood insurance primary coverages are for your building and its contents. Basic building coverage pays to repair or replace the insured building and its foundation, electrical and plumbing systems, central air conditioning, furnaces and water heaters, and installed improvements. If you lease, flood insurance typically covers any improvements you have made to your location. Contents coverage on a commercial flood policy pays for damage to inventory, merchandise, machinery, and other contents up to policy limits and subject to exclusions. Standard flood insurance, however, does not include business interruption coverage. So, if your business is shut down for a period of time due to a flood loss, there will be no insurance coverage for your lost business income, unless you have procured flood insurance in the non-NFIP marketplace that offers business interruption coverage.
This comment was prepared by Robert S. Stassi, a partner of the firm and member of insurance coverage practice group. Mr. Stassi regularly assists corporate policyholders regarding coverage and how best to document and prove a claim.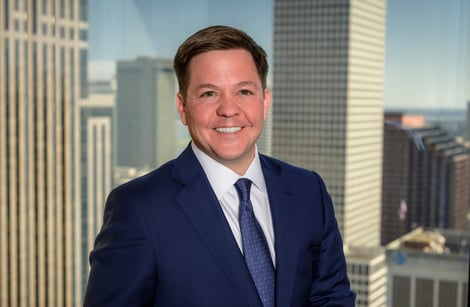 ROBERT S. STASSI
Carver Darden Koretzky Tessier Finn Blossman & Areaux LLC
Energy Centre - 1100 Poydras Street - Suite 3100
New Orleans, Louisiana 70163
T: (504) 585.3846 F: (504) 585.3801
stassi@carverdarden.com | carverdarden.com