Business interruption insurance is one of the most important tools in a business's risk management arsenal. The question is, now that the business is sustaining a loss as a result of COVID-19, can the company recover under its commercial property policy's business interruption insurance? Can it look to its commercial property policy to mitigate the business losses that so many are now beginning to experience?
There are several standard business income coverage forms used by insurers in commercial property insurance packages. Each policy is comprised of its own unique assemblage of forms and endorsements which together, subject to their specific terms, provisions, limitations, and exclusions, delineate the specific scope of the agreement to extend coverage to potential losses. On a case-by-case basis, each policy should be reviewed carefully for a determination of coverage in light of the facts affecting the business. The following discusses generally business income/extra expense insurance, and in particular "civil authority" coverage and its particular issues.
If purchased with commercial property insurance, typical business income or business interruption coverage forms, together with the specific "cause of loss" form (be it the basic, broad or special cause of loss form), determine whether or to what extent business income coverage will be available. There are business income coverage forms both with and without extra expense coverage. Generally, business income coverage is for loss of income suffered by a business when damage to its premises by a covered cause of loss causes a slowdown or suspension of its operations. Extra expense coverage is for the necessary expenses the business incurs during the period of restoration that business would not have incurred if there had not been direct physical loss or property damage. Some insurers provide stand-alone coverage solely for additional extra expense incurred either to avoid or minimize business interruption if the insured cannot continue operations or does so at a different location. The interplay between the policy package's business income coverage form and the cause of loss form is important.
The following comments relate solely to an additional coverage called "civil authority" insurance. If civil authority coverage is included in the property policy, it is an extension of business income (and extra expense) coverage to losses that a business incurs because a civil authority has prohibited access to the insured premises. Typically, civil authority insurance agreements require, subject to their specific terms, provisions, limitations, and exclusions, that the civil action must occur because of a covered cause of loss has caused direct physical loss or damage to property elsewhere—i.e., not the insured property. Typically, if the coverage is triggered, there is a delineated waiting period after which the coverage applies for an agreed period of time. Typically, there is no waiting period for extra expense coverage.
Courts have found that standard civil authority clauses are triggered if four elements are satisfied—namely, the loss of business income must be: (1) caused by an action of civil authority; (2) the action of civil authority must prohibit access to the described premises of the insured; (3) the action of civil authority prohibiting access to the described premises must be caused by direct physical loss of or damage to property other than the described premises; and (4) the loss or damage to property other than the described premises must be caused by or result from a covered cause of loss as set forth in the policy.
As for whether there has been action of a civil authority, courts have held that the authorities need not issue a formal order, but that "advisories" to stay "off the streets" may be considered sufficient action. However, for the civil authority's action to "prohibit access", the insurers will likely argue that the business must prove that the action actually and completely prohibited access to the insured premises, and not merely limited or hampered such access. The scope of the specific government order or proclamation at issue, and the unique circumstances experienced by the business, may well be determinative of coverage.
In proving civil authority coverage under a typical form policy, there will likely be significant disagreement and disputes as to whether the civil authority's action was caused by a covered peril and whether it resulted in direct physical loss of or damage to property. Some businesses may have difficulty satisfying these elements in the context of COVID-19. Whether COVID-19 contamination is a covered peril is greatly affected by the type of cause of loss agreement included in the policy.
Can a viral contamination constitute a direct physical loss to property? It depends on the terms of the insurance policy and the intent of the parties. If there is no structural alteration, the courts will be asked to decide whether it is legally sufficient to prove that the virus rendered property "unusable" and/or "uninhabitable."
Some commercial property policies include exclusions from business income coverage for "loss or damage caused by or resulting from any virus, bacterium or other microorganism that induces or is capable of inducing physical distress, illness or disease." While this exclusion may prove unfortunate for some businesses today, the fact that the insurance industry is using this standard ISO form (CP 01 40 07 06) may prove fortunate for other insureds. It shows that insurers acknowledge that viruses can cause property damage which could trigger business income coverage.
The courts have not yet specifically decided whether the presence of COVID-19 in a structure can satisfy the "direct physical loss of or damage to" property requirement of standard business income, including civil authority, coverage forms; but, they will be asked to do so soon. The Firm is closely monitoring all developments in the courts.
The information above does not, and is not intended to, constitute legal advice; it is for general informational purposes only.
If you have any related questions, please contact Rob Stassi. In the wake of the Hurricanes Katrina and Rita, Mr. Stassi successfully represented numerous policyholders in disputes with their property and business income insurers. On behalf of those policyholders, he collected over $48.5 million in property damage and business interruption claims.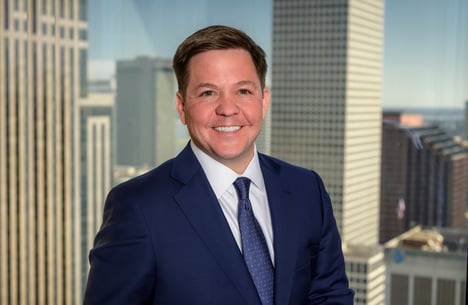 ROBERT S. STASSI
Carver Darden Koretzky Tessier Finn Blossman & Areaux LLC
Energy Centre - 1100 Poydras Street - Suite 3100
New Orleans, Louisiana 70163
T: (504) 585.3846 F: (504) 585.3801
stassi@carverdarden.com | carverdarden.com