Carver Darden attorney Travis M. Morock was recently selected President of the Board of Directors for the Young Lawyers Division of the Escambia-Santa Rosa Bar Association.
Travis Morock is an associate in the Carver Darden Pensacola office and his practice focuses primarily in the areas of real estate and general commercial litigation. He has experience working on a variety of transactional and litigation issues for his clients, including business formation, contracts, partner relationships, employment agreements, employment disputes, and bankruptcy issues. His clients include individuals, banks and financial institutions, small businesses, professional services and physician groups and health care entities. As part of his legal practice, Mr. Morock counsels many of his clients relating to legal advices for their business.
The Escambia~Santa Rosa Bar Association Young Lawyers Division (YLD) provides support and networking opportunities for young lawyers in Escambia and Santa Rosa counties. They host monthly happy hours at downtown establishments as well as quarterly luncheons. The events are free for members and are a great opportunity to meet other young attorneys in various fields of law. The YLD is also actively involved in community programs including Jazz for Justice, OnBikes, and Breakfast with Santa. Additionally, the YLD frequently hosts new, exciting events that involve networking with and learning from judges in addition to wellness and family-friendly activities.

Young Lawyers is open to any attorney age 35 or younger or who has 5 or less years of legal practice. You must be a member of the Escambia-Santa Rosa Bar Association in order to be a member of the Young Lawyers. In addition to fostering and assisting young lawyers' development in the legal profession, the Young Lawyers Division is active in the community through its members participation in various local charity events throughout the year including: Breakfast with Santa, Backpack Buddies Program, and the High School Mock Trial Competition.
For more information, click here.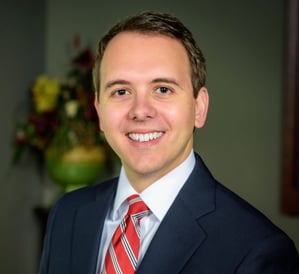 TRAVIS M. MOROCK
Carver Darden Koretzky Tessier Finn Blossman & Areaux LLC
151 West Main Street, Suite 200
Pensacola, FL 32502
T: (850) 266.2308
morock@carverdarden.com | carverdarden.com