Carver Darden is pleased to announce that Seth Bagwell was recognized in the CityBusiness "Leadership in Law" class of 2020 due to his career and community accomplishments. Honorees were celebrated during an October 5th virtual event and profiled in the October 9th issue of New Orleans CityBusiness.
Seth's practice is primarily in the areas of property law and oil and gas litigation. He represents clients in a wide variety of disputes involving blowouts, environmental contamination, royalty payments, severance taxes, joint interest billing, breach of contract, joint operating agreements, mineral leases and servitudes, and claims for insurance coverage and indemnity. He also maintains a practice assisting clients for estate planning issues, including wills, general and medical power of attorney agreements, trusts and living wills.
Among other successes, Seth obtained a judgment in favor of an oil and gas operator, and against the Louisiana Department of Revenue, on an important issue of severance tax regulations. He defended the judgment against attack before the Louisiana First Circuit Court of Appeal and the Louisiana Supreme Court, resulting in a complete refund of severance taxes, interest, and penalties to the client-taxpayer.
Seth is an avid outdoorsman and was the Founding Chairman of Delta Waterfowl Foundation's New Orleans Chapter, an organization that promotes waterfowl conservation and hunting across North America; he now serves as the Chapter's Treasurer.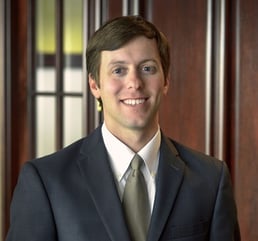 SETH E. BAGWELL

Carver Darden Koretzky Tessier Finn Blossman & Areaux LLC

1100 Poydras St., Suite 3100